<![if !vml]>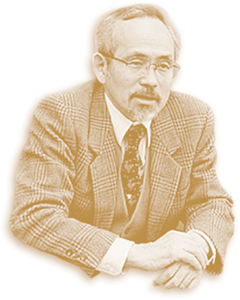 <![endif]>Hirochika NAKAMAKI
I was born in a mountainous region of Nagano                      Prefecture in 1947. Later my home region became the site for the Winter Olympic Games in 1998. As I was brought up in a basin surrounded by mountains, my dream was to see the unobstructed horizon. This partially explains why I set out to Hokkaido, the U. S. A., and Brazil for study and fieldwork. Another reason was to retrace the movement of Japanese migrants to other parts of the world; Hokkaido, Hawaii, California, Brazil, and more recently Dalian, China.
  My specialization is the anthropology of religion, but my research field has expanded to include the anthropology of administration and calendar studies. I find similar structures in religion and business. And calendar collection opens up wider perspectives towards various cultures – religious, national, popular, commercial, ethnic, folkloric, regional, and so forth.
  As I  work in a museum, I have been cooperating with the JICA Yokohama's Japanese Overseas Migration Museum and the restoration of a building formerly occupied by the Kobe Emigration Centre.
  My recent work includes policy research related to the National Institute for Research Advancement (NIRA).
Curriculum Vitae
Educational Background :
D. Litt. in Science of Religion, Tokyo University, 1986
M.A. in Science of Religion, Tokyo University, 1973
B.A. in Cultural Anthropology, Saitama University, 1970
2012-present Director, Suita City Museum
2012-present Professor Emeritus, National Museum of Ethnology
1995-2012 Professor, National Museum of Ethnology
1986-1995 Associate Professor, National Museum of Ethnology
1977-1986 Research Fellow, National Museum of Ethnology
Anthropology of Religion, Anthropology of Administration
Japan, Brazil, USA, England, China